Spicy Thai and Asian Cuisine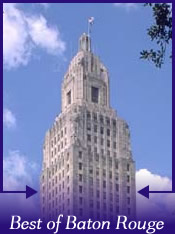 I was very excited to see this location open a while back and thrilled when initial reviews of this restaurant online were nothing but good. So this Sunday we decided to order some take out from Thai Chili Asian Grill. We ordered Drunken Noodles with chicken although you have a choice of chicken, beef, tofu or shrimp. We also got an order of Thai Curry Lime beef and some spring rolls.

First off the portion size is huge. For $20 we have enough food to easily feed 5-6 people. No worries though since the food is extremely tasty, very fresh ingredients and very well put together. They're certainly a cut above the typical Asian take-out restaurants. Warning about the spicy because even though we ordered mild it was almost too hot for my wife! I found it to be a nice burn in the aftertaste.

The restaurant itself is small with a few tables and is a spot on great lunch spot. It's very clean and very neat so walking in I didn't get that worried feeling you sometimes get at Asian take-out joints. I would definitely recommend this place to anyone looking for some Thai in South East Baton Rouge.

On a final note they have Vietnamese Rice Noodle Bowls which aren't found many places in this area of Baton Rouge.





Contact and/or Location Info:

14241 coursey blvd
Baton Rouge, LA 70817
(225) 751-7178
See Location On A Map

Best of Baton Rouge Category: Asian Restaurants


Originally posted 02/27/2011 by Wayne Odom





View Larger Map
See Detailed Google Map