Great Lunch Spot in Southdowns Area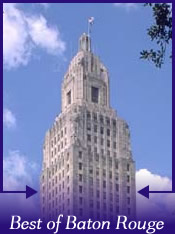 I keep finding myself stopping off here when I'm in the area. They've got a pretty simple concept with BBQ sandwiches in chicken, pulled pork and brisket. They've got some standard BBQ joint sides and a nice little variety of sauces. The first time I went in I tried the sample plate which is 3 mini-sandwiches one in each type of meat. It came with a side and a drink for $11 and was a ton of food. I was very happy with the buns and the quality of meats.

Bushwood is located in the Southdowns shopping center with The Bulldog and many other interesting shops. It's a great addition to a wide variety of restaurants and bars in a small area. I love it for lunch and encourage everyone to check it out.





Contact and/or Location Info:

4347 Perkins Road
Baton Rouge, LA 70808
(225) 336-5255
See Location On A Map

Best of Baton Rouge Category: Baton Rouge Restaurants


Originally posted 10/10/2012 by Wayne Odom





View Larger Map
See Detailed Google Map