Excellent Louisiana Style Lunches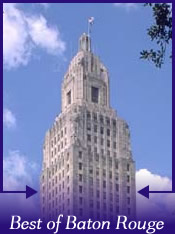 Over the Christmas holidays at a party some family was serving Harrington's shrimp and corn soup. I complimented them heavily on the soup to be told it was purchased made at Harrington's. They were also shocked to hear that I'd never even heard of Harrington's Cafe downtown. It's a reaction I've gotten used to because I don't work downtown it takes a friend letting me know to hear about small cafe gems like Harrington's.

For the new year this was the first new place on my list to try. A co-worker and I went down there and walked in to a completely full restaurant at 11:10AM. It's obvious that the working folks downtown fully appreciate the quality of food offered. My friend had the shrimp and corn soup I talked about while I tried a crawfish pie which was the item of the day. Both of us were 100% satisfied with the quality of the food and talked about definitely doing this again. From mid-city the drive wasn't that bad at all and it took us a minute to find a meter.

Their menu is on their website link below and it's full of great food I can't wait to go try. If you're looking to buy some catered food they offer that as well. They definitely made my uncle look like a star with their shrimp and corn soup.





Contact and/or Location Info:

329 Florida St.
Baton Rouge, LA 70801
(225) 343-2626
See Location On A Map

Best of Baton Rouge Category: Louisiana Style, Creole and Cajun Restaurants


Originally posted 01/10/2011 by Wayne Odom





View Larger Map
See Detailed Google Map