Great seafood for 30+ years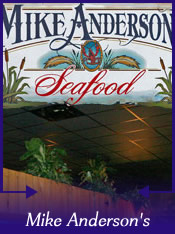 This Baton Rouge classic has an extremely festive Louisiana style atmosphere. There are fish tanks, a long bar serving up great drinks and a very large dining area. Foodwise they serve up Louisiana classics and some very creative cajun creations. I really enjoy the classic broiled seafood platter at this restaurant.

This restaurant is located near LSU and a great suggestion if you're in town for a weekend of LSU sports. Be aware that they get very busy so call ahead or come early.





Contact and/or Location Info:

1031 W Lee Dr
Baton Rouge, LA 70820
(225)766-7823
See Location On A Map

Best of Baton Rouge Category: Louisiana Style, Creole and Cajun Restaurants


Originally posted 04/29/2008 by Wayne Odom





View Larger Map
See Detailed Google Map