Gourmet Burges and Sausages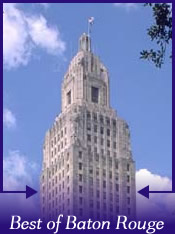 I love this line from their Facebook page: "Gourmet Hamburgers and Artisan Sausage Trucks providing the people of Baton Rouge scratch made street eats." It's a pretty good description of what they've become locally famous for. I was a bit shocked I hadn't added them to my website as I thought that'd been done already. Well why not start off 2013 by adding Curbside to where it belongs on Best of Baton Rouge.

I haven't had to go far to get Curbside. Luckily their truck visits our office once a month so I just have to walk downstairs. I ordered their standard cheeseburger and fries meal.(I think it had a name but I can't remember it) They had some other quite fancy sounding burgers so if you want something different they're definitely worth a shot. It was a very good burger cooked perfectly and quite tasty. I've had it three times and probably will continue to order it when I get a chance. If you consider that it comes out the side of a truck it's absolutely outstanding.

In writing this short review I'm pretty curious about their "curbside sausage". All of their meats are handmade and gourmet sausage is always a win in my book. Looking forward to trying that out in the near future.





Contact and/or Location Info:

70801
Baton Rouge, LA

Website Available: Curbside Burger
Best of Baton Rouge Category: Food Trucks


Originally posted 01/02/2013 by Wayne Odom