So authentic you feel like you're in Italy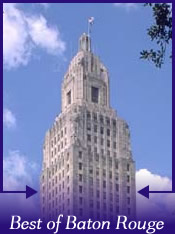 Probably the most authentic experience I had at Anthony's is when the owner and her son(or newphew I don't know which) were yelling back and forth in what sounded to me like Italian. This great little known secret is one of my favorite places to spring on people who've lived here their whole lives but want something excellent and new. Proof that if you look hard enough in Baton Rouge you'll find a new experience that's been here for decades. I've been going to Anthony's for 10 years now.

Friday they serve a spaghetti and meat sauce better than any other I've found around here. Every day of the week people flock in for their muffaletta which is outstanding. I would say the muffaletta is the best in town for my money. They also have a full deli counter where you can purchase Italian meats and cheeses. Frozen to go pans of Lasagna and more.

As of 2012 this place is still where it's at for Italian homestyle food and shopping. They have lots of Italian foods there I never see anywhere else including ice cream and canoli.





Contact and/or Location Info:

10248 Florida Boulevard
Baton Rouge, LA 70815
(225) 272-6817
See Location On A Map


Website Available: Anthony's Italian Deli
Best of Baton Rouge Category: Italian Restaurants


Originally posted 02/02/2010 by Wayne Odom





View Larger Map
See Detailed Google Map