Italian, German and Turkish Cuisine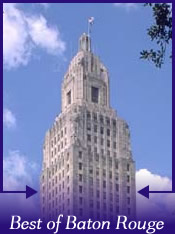 I've got to say I was thoroughly impressed with my visit to Pinetta's European restaurant. The atmosphere is really fantastic in how it sneaks up on you. You pull in to the parking lot and see this corner hole in the wall and walk up and see what I can only describe as a mantle of old European beer signs and a stained glass window in the only window looking out. At this point you kind of wonder what you're getting in to as you walk in to a very dark dining room with around a dozen+ tables with red/white checkered clothes. There's no wait station and unless you get lucky there's nobody waiting to seat you. I asked the waiter and he told me to sit myself which I did. At that point I'm looking around at all the fantastic decorations on the wall. It's a beer/wine lover's decor paradise with lots of antique European beer signage, lots of bottles, steins and paintings. A small heavily cluttered red brick bar sits in the back of the place and it all really looks like something right out of Europe.

I can't recall the story to good detail but it's written on the menu so go there and read it yourself. However the original owners were native Europeans who opened the restaurant 30+ years ago. The menu and the atmosphere have their roots in the realm of an old world European bistro and I have to tell you it hits right on for me.

The menu had a lot of Italian favorites that I've read online are a big hit. The spaghetti and meatball lunch I had was spectacularly good. I really enjoyed it and will certainly be back. For my money it was better than any of the other Italian delis in town. However what I can't wait to go back for is the selection of Turkish and German dishes on the menu. For Turkish they had ka-bob's and some sort of potato dish I'd never heard of. For German they had a Kraut sausage, a wiener schnitzel and two other dishes I'd never heard of before. If they match the rest of the place they've got to be worth it especially the German which you just can't find in Baton Rouge. For the money you're not going to get a better experience in town. The prices were very fair as I got out of there for only $12 with tip on lunch.







Contact and/or Location Info:

3056 Perkins Road
Baton Rouge, LA 70808
(225) 387-9134
See Location On A Map

Best of Baton Rouge Category: Italian Restaurants


Originally posted 05/17/2010 by Wayne Odom





View Larger Map
See Detailed Google Map