Japanese in a contemporary atmosphere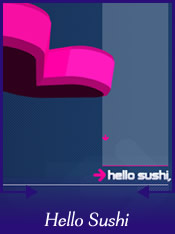 This great sushi restaurant is located in two excellent locations. The first over in the beautiful area by the old LSU golf course while the second is down beautiful Highland road near the Country Club of Louisiana. The atmosphere is upbeat and very cosmopolitan.

I personally very much enjoy their sushi. The chirashi is one of my favorites with a good variety of fish. This is one of those places that I really love for going hang out with friends as a start off point to a night out. The atmosphere really makes you feel good and the bar is quite comfortable.





Contact and/or Location Info:

3930 Burbank Drive
Baton Rouge, LA 70808
(225)768-8808
See Location On A Map


Website Available: Hello Sushi
Best of Baton Rouge Category: Sushi and Japanese


Originally posted 11/18/2008 by Wayne Odom





View Larger Map
See Detailed Google Map