Sushi Bar and Japanese Steakhouse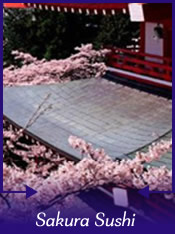 I love this restaurant mostly because of it's location and fast service. From United Plaza any Sushi lover can easily have lunch and get back in less than 45 minutes. Right off Interstate it's really easy to get to from anywhere on I-10 in Baton Rouge. The atmosphere is cozy and comfortable.

The food is fairly good Japanese and I hear their Hibachi is really where it's at. I highly recommend them for lunch sushi cravings when you want to get a meal quick.





Contact and/or Location Info:

7951 One Calais Ave
Baton Rouge, LA 70806
(225) 766-2088
See Location On A Map

Best of Baton Rouge Category: Sushi and Japanese


Originally posted 09/03/2009 by Wayne Odom





View Larger Map
See Detailed Google Map