Sushi, Hibachi and Steakhouse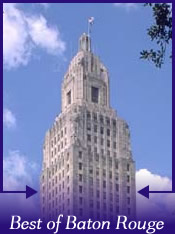 A great addition to the large shopping center near Old Perkins and Airline highway. It's really starting to shape up in to a "what do you want to eat" sort of area down there. Walking in to Taiko you can tell they spared no expense in building a beautiful restaurant. The first impressions were lots of ornate glass panes, a long bar, a really sweet back wall behind the bar and a cool hibachi area. The staff greeted me and seated me quickly. They certainly put lots of money in to branding themselves as the name is on everything including some really nice Taiko tables.

To me it pretty much was the standard Japanese menu you've come to expect in Baton Rouge with the addition of the steakhouse portion which I've never ordered at any place. It was lunch time and their lunch offerings were very pleasing. I ordered a 3 roll combination with a crunchy, tuna and spicy crunchy crawfish roll. All were very enjoyable and made to order. It might not be the very best for me but it was good and I'll stop there again when I'm in the area.







Contact and/or Location Info:

14111 Airline Hwy Ste 122
Baton Rouge, LA 70817
(225) 756-7883
See Location On A Map

Best of Baton Rouge Category: Sushi and Japanese


Originally posted 06/01/2011 by Wayne Odom





View Larger Map
See Detailed Google Map