Great sushi, steaks and hibachi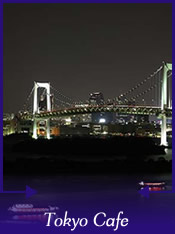 A fairly new but very good Japanese restaurant situated in one of my favorite growing areas.(In the large growing shopping area at the corner of Bluebonnet and Perkins where you have 5 great restaurants in the very same parking lot.) I stop in for lunch to see a very friendly and professional staff. The food is very good and I have no complaints. I like that they have sushi entrees that are tasty and big enough to fill you.

The restaurant itself is very nice in it's layout. It's wide open with hibachi tables, a sushi bar and a regular bar.





Contact and/or Location Info:

7584 Bluebonnet Blvd
Baton Rouge, LA 70810
(225) 768-7888
See Location On A Map

Best of Baton Rouge Category: Sushi and Japanese


Originally posted 12/12/2007 by Wayne Odom





View Larger Map
See Detailed Google Map