Good Mexican Food In Livinston Parish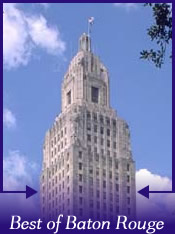 Walker isn't usually where I look for places to eat Mexican especially since they can't serve margaritas there because of local laws. However my wife and I found ourselves out there one evening and decided to stop in at this little restaurant for a bite. Our parents had told us it was pretty good so it was worth a shot.

The food was actually very good and the service was great. We really enjoyed our visit. The menu was a standard Mexican menu that you'll find in most restaurants around here. Fajitas, combo plates, kids plates, burritos, tacos, etc. I have been trying to eat a little healthy when possible and they had something on their menu called a 1/2 way lite. It was 2 flour tortillas stuffed with fajita chicken served with steamed veggies and guacamole. It was really great, very satisfying and I loved it. My wife had the beef fajitas which were very well done.

If Walker changes the laws so they can serve margaritas they'll really do well. However they've been very successful. I'll go back next time I'm out that way.





Contact and/or Location Info:

28050 Walker Rd S
Baton Rouge, LA 70785
(225) 665-6996
See Location On A Map

Best of Baton Rouge Category: Mexican Restaurants


Originally posted 07/24/2010 by Wayne Odom





View Larger Map
See Detailed Google Map