Mr Taco
Authentic Mexican Food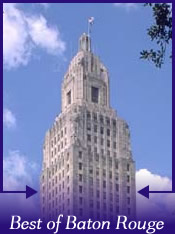 My general rule for a good Mexican restaurant is the staff screams at each other in Spanish and many of the patrons are Hispanic. Mr. Taco certainly holds to this mold. It's a small restaurant located in the strip mall that holds ITT Technical College over by Beringer Foreman road. You walk in and up to a small ordering bar/stand where the menu is placed above the back wall.(see their website for the menu)
The menu is pretty simple and straight to the point. It's all about the tacos from which you can choose a dozen different types of meat. There are combination plates featuring the Mexican favorites you typically see on menus. The classic tacos can be ordered a la carte for a very fair price so I chose 3 different choices and some Ceviche which the feature on occasion!
The tacos are small compared to what we usually get in TexMex restaurants but they're huge on taste and quality. Very savory ingredients that have a home cooking quality to them. Certainly a mom and pop feel about their food. I enjoyed it very much.
So before writing this review I got to go back again for breakfast which they serve daily! Breakfast tacos and burritos featuring all their meats, cheese and eggs on their soft tortillas. Very yummy and once again very reasonably priced! Check them out for breakfast!
I think as word gets out about Mr. Taco they're going to do big business in their little restaurant. I loved the food, the restaurant was clean and the staff was very friendly. Go get your Taco from Mr. Taco!
Contact and/or Location Info:
14111 Airline Highway
Baton Rouge, LA 70817
(225) 751-0036
See Location On A Map
Website Available:
Mr Taco Authentic Mexican Food
Best of Baton Rouge Category:
Mexican Restaurants
Originally posted 04/05/2014 by Wayne Odom

See Detailed Google Map