Has my vote for best Cinco De Mayo Party.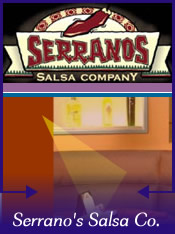 Located at the South gates of LSU it's a pretty good Mexican place. The food is good, the view is great and I've always had a good time there.

Their Cinco De Mayo celebration is great. They rope off a big section of parking lot next to their side patio and put up a stage. Live music and fun!





Contact and/or Location Info:

3347 Highland Rd
Baton Rouge, LA 70802
(225)344-2354
See Location On A Map


Website Available: Serrano's Salsa Company
Best of Baton Rouge Category: Mexican Restaurants


Originally posted 08/19/2007 by Wayne Odom





View Larger Map
See Detailed Google Map