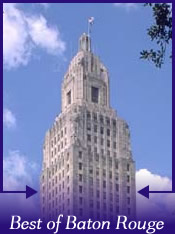 I finally got around to going try The New York Bagel Company. Honestly I'd delayed for so long because I thought it was just another national chain. Just think about the name and you've got to agree (or at least understand) why I could draw such a conclusion. But one day doing a little research I realized it wasn't a chain and it was in face a local joint with 2 locations with one on Jefferson and the other on Lee. So one fine lunch break I decided to head over and check it out.

Walking in there was a full house. Lots of people in suits and business clothes so it's clear this is a popular spot for the working crowd. Their staff waited eagerly at the counter to take my order. You have to select a sandwich type such as the Brooklyn Bomber which I tried and you have to select a type of bagel.(I went with onion) It's basically a sandwich shop with a bagel twist so I ended up with chips and a drink although you have the option to go with a bagel chip which I think was a more healthy approach.

Within 5 minutes someone came out, called my number and dropped a really nice looking bagel in front of me. Thoughts were that it was an extremely tasty sandwich. The onion bagel was warm, very soft and had really good flavor. The chicken was moist and very tasty. I was in and out of the restaurant in about 20 minutes so it's pretty clear to me why this place is so popular with the business crowd. A very good place that I'm sure to hit up again to switch things up!







Contact and/or Location Info:

257 Lee Dr
Baton Rouge, LA 70808
(225) 769-0224
See Location On A Map


Website Available: New York Bagel Company
Best of Baton Rouge Category: Baton Rouge Restaurants


Originally posted 06/13/2010 by Wayne Odom





View Larger Map
See Detailed Google Map