Great Food in a Great Atmosphere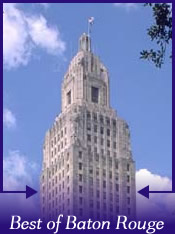 This was the hottest new place for 2014 in Baton Rouge. Everyone always wanted to go there and it's spilled over in to 2015 as well.

It's well deserved.

This place is a really great place to enjoy food and drinks in Baton Rouge. The first thing that strikes me is the bar is one of the coolest I've seen in this town. Quite simply it's a work of art with it's boat style chairs, artistic boat overhang over the bar.(not quite sure what people call that) The second thing I really noticed was the outdoor seating area is extremely appealing. It's just beautiful out there. Very inviting . I didn't get to hang out there but I want to go back.

The food was excellent. Had an appetizer called avocado mango dip which I really enjoyed. Really fresh tasting well blended ingredients which was a perfect starter. I had a real hard time choosing an entree but went with the Seafood Pepper Pot which didn't disappoint. A Caribbean boullibase loaded with Mahi Mahi, calamari, mussels, shrimp, scallops, cilantro, in a spicy Jamacian pepperpot sauce. I got it slightly spicy and enjoyed it very much.

This place is great. It's also in a great location right by Olive or Twist and Martin wine cellar. I can make an whole evening out o that one little area.





Contact and/or Location Info:

2112 Perkins Palms Ave
Baton Rouge, LA 70808
(225) 930-4480
See Location On A Map


Website Available: Rum House Caribbean Taqueria
Best of Baton Rouge Category: Baton Rouge Restaurants


Originally posted 05/14/2015 by Wayne Odom





See Detailed Google Map