Asian Fusion Comfort Food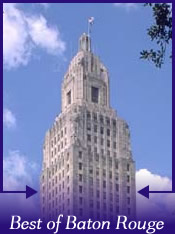 From Their Website:

Inspired by the eclectic flavors of the Hawaiian Islands, The COVE serves up fresh and delicious Asian fusion comfort foods that locals have enjoyed on the islands for decades right here in Baton Rouge. The traditional rice plate consists of rice and macaroni salad and a meat or seafood entree in generous portions.

My family and I dropped in this Saturday for lunch and were greeted by some very accommodating folks at the counter. They explained their very simple menu of platters, bowls, wraps and other Hawaiian creations like a spam dish! There were probably 20 items in all. My wife chose the bulgogi platter while I chose the spicy chicken platter. Both were just fantastic dishes served with a perfectly cooked side of white rice dashed with a house sauce and a side of pasta and a mildly sweet dipping sauce. The meats were just wonderful and spicy creations like nothing I'd tasted before. The dipping sauce and sauce across the rice were unique and flavorful. It was all very balanced and just wonderful food. My wife was lit up with enjoyment eating the bulgogi.

This place is absolutely worth regular visitation. The staff(who I think were the owners) were quite hospitable and thankful for our patronage. The restaurant was clean and inviting atmosphere. The prices were reasonable.





Contact and/or Location Info:

9618 Jefferson Hwy
Baton Rouge, LA 70809
(225) 300-8520
See Location On A Map


Website Available: The Cove Hawaiian Grill
Best of Baton Rouge Category: Baton Rouge Restaurants


Originally posted 03/09/2013 by Wayne Odom





View Larger Map
See Detailed Google Map