Best place for Gymnastics Lessons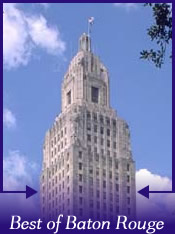 CG's is one of those places I can't believe I never heard of until recently. When my little girl reached 4 my wife started talking about sending her to CG's which led in to me learning all about just how in to gymnastics she was as a kid. It apparently enveloped her whole life. So for my daughter to begin walking in the footsteps of mom we went down to CG's.

Located in a huge blue warehouse type building on Florida blvd headed towards Livingston you'll find CG's. walking in there's a small gift shop, a front desk and then glass doors leading in to a giant room full of all the various things used for gymnastics. It was huge and it was well organized madness as about 8-10 coaches chased around 50-75 young people of various ages learning gymnastics at different phases of their lives/experience. You had everything from absolute beginners to a couple of young adults I learned had earned college scholarships and national awards. It was truly something to see.

After one semester at CG's we're going back. My daughter had such fun every month and has become more agile, stronger and learned to use her little body in lots of new ways. She loves all her coaches and talks about how she can't wait to go back and see them. I can see why my wife really wanted her baby to go there just like she did.





Contact and/or Location Info:

14550 Florida Blvd
Baton Rouge, LA 70819
(225) 275-5597
See Location On A Map


Website Available: CG's Gymnastics
Best of Baton Rouge Category: Shopping and Markets


Originally posted 05/21/2014 by Wayne Odom





See Detailed Google Map