Quick Quality Right by LSU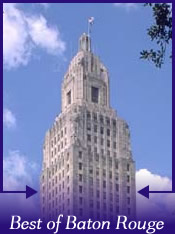 This great place is located right in the foot traffic zone on West Chimes Street by Pleasent Hall on LSU. The last time I was that way I didn't remember seeing it but alas there it is a very nice beautifully setup Chinese restaurant who's focus is quick, tasty quality lunch for the hungry crowd over at LSU. Lots of tables and some bar style seating looking out the windows. Televisions hanging up for folks to get a glimpse of what's going on in the news between classes.

Foodwise is was a great meal for the price and speed. I ordered a chicken lo mein while my colleague ordered Kung Pao chicken. The food came out with really nice presentation fresh and hot. It was really good and set us right for the rest of the day.

I guess it's worth pointing out that this is a quick take-out joint. No alcohol, hostess or real waitstaff. They're slinging quick meals over to the students of LSU. It's been voted high on rating sites online because it gets so much traffic but it's not a night out type of place.





Contact and/or Location Info:

166 W Chimes St
Baton Rouge, LA 70802
(225) 389-1228
See Location On A Map


Website Available: Chinese Combo King
Best of Baton Rouge Category: Shopping and Markets


Originally posted 11/04/2010 by Wayne Odom





View Larger Map
See Detailed Google Map