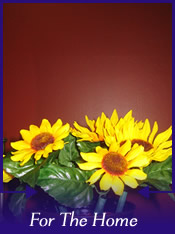 Baton Rouge has a wide variety of businesses large and small dedicated to bringing you products that fill your home. Looking for furniture, appliances, bathroom products, living room products, bedroom products, etc? Here are those that stick out to us in our city.



Ed's Shenandoah Hardware - Great locally owned and operated hardware store that'll fit any of your home needs.


Fromme Soap - Hand made and hand painted soap bars by a Baton Rouge local. Truly beautiful pieces of art that make the perfect gifts. My wife gives them to everyone.


Handmade at Homestead - A Baton Rouge metro area producer of bath & body products. Right outside of Baton Rouge in Port Allen.