Find what you need in a hurry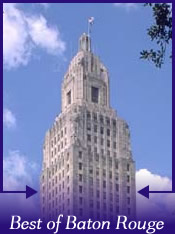 I don't understand why anyone in Baton Rouge would bother themselves with one of the giant home stores when they can simply stop in and get what they need at a place like Ed's. I can find answers to just about every hardware, lawn, plumbing or outdoor cooking problem at this friendly hardware store. What's more is that I don't have to beg someone to help me find something.

Spend an hour getting lost in one of the monster stores or spend five minutes at Ed's hardware and find what you're looking for.





Contact and/or Location Info:

5715 Jones Creek Rd
Baton Rouge, LA 70817
(225) 753-1300
See Location On A Map

Best of Baton Rouge Category: For The Home


Originally posted 12/27/2008 by Wayne Odom





View Larger Map
See Detailed Google Map