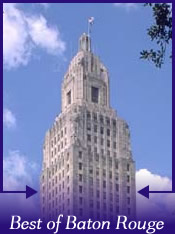 Baton Rouge has seen a huge increase in craft beer and homebrewing interest in recent years. Many of us in the homebrewing community have wondered why Baton Rouge hasn't been able to sustain a fulltime homebrew shop and I believe it's been mostly about timing and someone who loves beer brewing wanting to open one. Well finally an accomplished beer brewer has decided they want to do it and I'm sure it'll be a success.

Keith Primeaux opened LA Homebrew in an industrial business park that recently came up off Pecue close to the new Womans hospital. It's a huge amount of space where he has more grain than I've ever seen in a shop as well as a full assortment of liquid yeast and lots of hops. He has everything in between such as kits, carboys, spices, sanitizers, etc etc. He really opened the shop the way an experience homebrewer would and I think he has a great chance at success. The local clubs are all behind him and buying from him so he should pick up all the non-club brewers pretty quick.

Online Ordering of Brewing Supplies

LA Homebrew is offering online ordering and shipping so Louisiana homebrewers can choose to support another Louisiana local choice. Check out his website below although at the time of writing this(12/23/2014) he still has to add much of his catalog.





Contact and/or Location Info:

7987 Pecue Ln #8
Baton Rouge, LA 70809
See Location On A Map


Website Available: LA Homebrew
Best of Baton Rouge Category: Shopping and Markets


Originally posted 12/24/2013 by Wayne Odom





View Larger Map
See Detailed Google Map