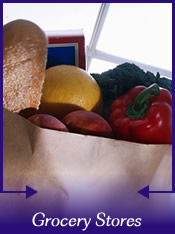 One of the most important things to map out in Baton Rouge is where to go for the best selection of groceries. You can't cook that perfect meal if you don't have the best selection of meat, produce, fish, wine, beer and everything in between to make it perfect. Luckily for you we shop all around Baton Rouge and have the selection for you.



Calandro's Supermarket - Full service grocery that's served Baton Rouge since World War II. Some of the best selections in meat, wine and beer you'll find in the city.


Calvin's Bocage Supermarket - A Louisiana proud supermarket serving the area around Jefferson highway and Corporate.


Ralph's Market - Excellent local grocery store that has it's roots in nearby Ascension parish. Great deli and meat selections.